MY STORY
     After the tragic death of my father - which changed of my life in so many ways - I left the conventional, workaday world and started on my journey of self-healing.  In the process, I was guided to the study of Kabbalah with my teacher Rabbi Berg.  Soon after, an interest in healing was awakened in me.  Coming from a lineage of Jewish Priests, and learning of their healing powers, I began my studies in the healing arts.  This led to an inquiry and study of different philosophies and modalities of healing techniques.  Since then, I've graduated from several healing and bodywork schools and continue to explore the world of energetic healing.  I am now an integrative energy health practitioner and work in conjunction with allopathic and holistic medical practitioners.
     I have dedicated the past 30 years to the study and practice of healing and I am now dedicated to the healing of our planet, the community and the individual who seeks to embark on their own personal healing journey. 
     My goal is to share the knowledge I've acquired over the past three decades.  I offer classes which are based on the Reiki model of the "laying on of hands", in addition to individual client sessions.  My individual sessions use therapeutic touch - that clears the energetic field, polarity therapy - that assists the body in releasing pain, core energetics - that allows deep emotional release, theta healing - that helps the client to assimilate beliefs associated with alternative healing methods that are new to them and, last but not least, the principles of Kabbalah that spiritually guides each client.
I have studied at a variety of schools, techniques and philosophies over the past thirty years which include: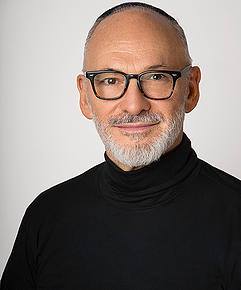 Barbara Brennen School of Healing
Auric Healing

Chakra Balancing

Pendulum Readings

Contact Healing Angels and Guides

Core Star Healings

Removing Negativity

Clearing the Spine

Past Life Healing

Recreating organs
Registered Polarity Practitioner
Energetic Balancing through Body Work

Astrological and Elemental Healings

Cranial Sacral Balancing

Aromatherapy

Acupressure point therapy / Twelve meridian therapy

Elemental Exercise and Diet

Reflexology

Crystal Healing

Dream Counseling

The Art of Listening and Connecting
Society of Souls Kabbalistic Healing
Using the Tree of Life as a model for healing

Sephirotic Healings

Partzufic Healings

Spiritual Counseling

Verbal Diagnostic Evaluations

Soul Healings using the Four Worlds

Medium